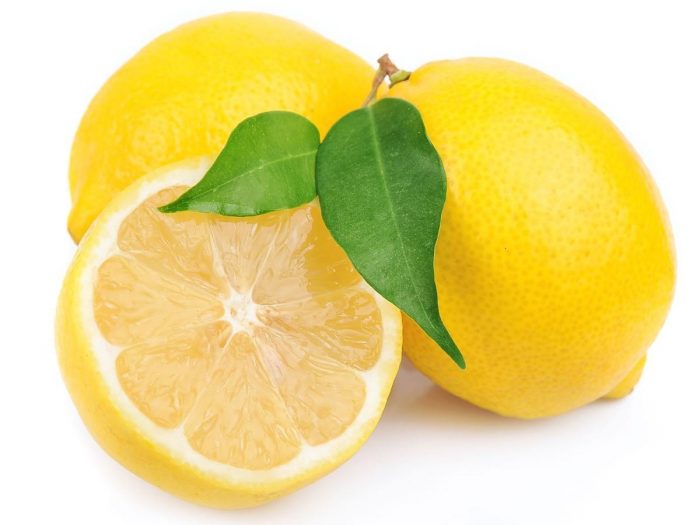 On Sunday (as I mentioned in my previous post https://sagiashidachi.wordpress.com/2015/06/14/optimism-pessimism-realism-and-gratitude/) life gave me lemons in the best possible way.
Mr 6 and I were cycling home from a supercharged karate session and bumped into one of his school friends on the way home. We were at a loose end and so were they so we invited her and her mum around for a playdate / coffee and cake (https://sagiashidachi.wordpress.com/2015/06/14/mocha-almond-bread/) after lunch. Before they came, the mum texted and asked if I would like some lemons (which I gratefully accepted in exchange for mandarines from our tree).
She brought over a whole box. Must have been 3 kg or more! Awesome…..I LOVE lemons! So far I have used 3 but watch out for more lemon recipes in the near future. These lemons are so yellow and juicy. I think they are meyer lemons or lemonade lemons but they are my favourite kind.
The first one I used I put in some humus and it tasted so much better than using lemon juice from a bottle (as I do when I don't have fresh).
The next two I used to make this slice recipe up. The mixture tasted so good it nearly didn't make it into the tin!
Lemon (when it comes to the crunch) slice
INGREDIENTS
1 cup dried pitted dates soaked for at least 30 minutes in:
the juice and rind of 2 large juicy meyer lemons
4 cups desiccated coconut
1/2 cup buckwheat groats
1 tsp lemon essence (optional)
1/2 teaspoon turmeric (optional – used for colour rather than adding any taste)
METHOD
Blitz dates and lemon juice / rind until smooth (do this in mill or with a stab mix otherwise you will need to wash and thoroughly dry the food processor). You could just do this ahead of time otherwise.
Put coconut in food processor and blitz until it starts to stick together (be patient it takes about 5-10 minutes) – scrape down as needed.
Add lemon essence, turmeric and date / lemon puree and blitz well to combine.
Pulse in buckwheat groats.
Press into a slice tin (mine is about 20 x 30cm I  think) lined with baking paper and use another sheet of baking paper to smooth over the top and seal.
Freeze for a few hours.
Cut into small squares and store in fridge or freezer. (makes about 60 or more).